banking financial solutions
Banking & Financial Solutions
Unlocking opportunities for Banking and Financial services enterprises.
Adopting an agile, secure and scalable technology infrastructure will empower your workforce to collaborate seamlessly to drive process efficiencies, reengineer customer relationships and deliver distinguished Moments of Yes in BFSI.
BFSI's digital transformation can be accelerated by implementing a secure and scalable infrastructure.
Are you delivering moments of customer satisfaction ("Yes!" moments) in a digital world? Businesses in the financial services and insurance industries are expected to provide their customers with everything digital, including mobile banking, secured digital payments, virtual customer service, and personalized financial products. Our financial services technologies help enterprises engage with their customers better by delivering omnichannel, distinguished customer experiences; facilitating a collaborative always-available workforce; with secured access to the customer data while ensuring compliance with strict regulations.
Give your employees the resources they need to work together, communicate and create new ideas.
BFSI customers should be able to have the same great experience no matter what channel they use.
Access critical financial data and corporate apps securely via public internet.
Deliver consistent experiences across all channels with contact centre solutions and assisted selling through third-party CRM integrations.
Innovative Technology For BFSI Enterprises
In order to keep up with digital consumerism, BFSI enterprises need to be able to release new services and engagement models much faster, while also being confident in the resilience and compliance of their digital infrastructure. Voxsim Communications IZO™ Financial Cloud provides a high-performing, secure and compliant cloud foundation for BFSI and Fintech enterprises that offers the agility, reliability and resiliency needed to prosper in a digital-first world. Key benefits include: This product has built-in security solutions that comply with RBI and IRDAI guidelines and regulations. It also has an add-on facility and some certifications, such as SOC 3, PCI DSS, CERT IN, and ISO 27001, 27002. Our security solutions are compliant with RBI and IRDAI guidelines and regulations, and include SOC 3, PCI DSS, CERT IN, ISO 27001, and 27002 certifications.
Our remote working solutions are designed to be effective and efficient. We help businesses in the financial sector to empower their workforce by giving them secure access to enterprise applications and customer data over the public internet. This way, they can enable zero-trust secure connectivity to cloud or data centers. With our remote working solutions you can reduce your fears about the latency and security of your employees, applications, and data. Some key benefits include: Scalable technology infrastructure, enabling an increase in remote working with the flexibility to scale at any point. This allows BPO/KPO agents to extend their operations seamlessly and make calls remotely without any concerns. Access to all enterprise applications is guaranteed to be secure from any location, providing employees with a consistent experience no matter where they are.
In a dynamic business environment, better communication with customers results in greater customer loyalty and higher retention. With one unified, collaborative platform and the right tools, your team will have everything they need to stay productive, enhance customer experiences and reduce your time to market. Our remote working solutions help BFSI enterprises transform how they collaborate. Key Benefits: This ensures that BFSI teams can easily extend their collaboration tools to stay connected and productive from anywhere, on any device. Multi-party Communication allows additional experts and relationship managers to join a conference in real-time through video or voice. The customer relationship management application is integrated into the remote working solution to give virtual advisors and agents access to customer information for the current transaction, as well as to up-sell and cross-sell.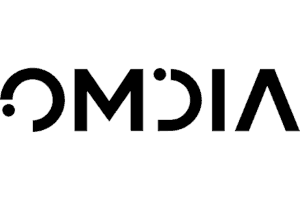 Preparing BSFI for the digital age
The whitepaper examines how the global pandemic necessitated network changes almost immediately. With so many people working remotely, new security threats opened up in perimeters that were already full of holes. Zero-trust network access, which treats all devices as untrusted regardless of whether they're inside or outside the corporate network, is an effective policy. But getting all assets to align with a zero-trust security protocol can be challenging. Our Network transformation, which includes hybrid networking, SD-WAN, and VPN, can help. The pandemic also highlighted the importance of digital transformation. Many businesses were forced to invest in digital tools and processes in order to remain operational. This digital transformation will likely have a lasting impact on how businesses operate. Our digital transformation services can help businesses adopt new technologies and processes.
We believe that fintechs need a cloud partner that they can rely on to provide a secure and efficient service.
Achieve transformational mobility services with just a click