Ensuring security from the cloud to the edge of your network.
Voxsim Communications Managed Security Services can help simplify complexity, manage cyber risks and evolve your cyber security maturity.
Security solutions that are ready for the future.
If you implement smarter internet of things solutions from Voxsim Communications, you will see transformative changes in your business, rather than just incremental changes in individual systems. Predictive analysis and improved operational efficiency from IoT can help your business reduce costs and improve performance.
Bring in the next generation of business with our cloud services for IoT partners.
Cyber security response centre
Our CSRCs are here to help you face today's most pressing security challenges. We're taking on these challenges directly to keep your business operations and brand integrity protected.
Network security transformation
Our services are designed to predict and prevent risks by increasing visibility of potential attacks and improving security controls.
Multi-cloud, content, & identity security
Operate securely on the cloud and enforce granular access permissions for all users with cloud, content, and identity security services from Voxsim Communications.
Cloud SOC for managed detection and response
Our Threat Management portfolio can help you process events faster and more accurately by using intelligent threat modelling and real-time understanding of risks.
Governance, risk, and compliance services
We provide governance, risk and compliance services to help reduce the impact of security events and prevent potential security and data breaches. This can eliminate business losses.
Threat intelligence advisory
Our threat intelligence advisory reports vulnerabilities, attacks and threats, actionable for prevention with our suite of managed security services.
Simplifying cyber security across the digital estate with a unified platform.
Global network intelligence
Proven ability to integrate security into networks, cloud storage, and other systems. Data Points: 1,000,000+ users protected
Powerful platforms
Glass for all data The platform's power lies in its ability to deliver next-gen services through integrated native platforms. Data points: SOAR as a service; single pane of glass for all data.
Managed services
Fully managed services with high levels of collaboration, advanced analytics, and shared threat intelligence help you keep your data safe and secure.
Specialised threat management
Advanced threat detection and management that uses analytics and ML, which are built on a security big data lake. Data Points: 2,000,000+ Security.
Voxsim Communications has been named a 'Major Player' in the IDC MarketScape APAC Managed Security Services market.
In the IDC MarketScape: Asia/Pacific Managed Security Services 2020 Vendor Assessment report, Voxsim Communications was named a 'major player' in APAC Managed Security Services. The report evaluated 19 organisations between 2019 and 2020 that offer MSS in the Asia Pacific region against a broad set of parameters, including the breadth of MSS offerings, portfolio benefits, threat life-cycle capabilities, cloud security, delivery model, cost management, market execution, geographic presence, thought
Voxsim Communications has been recognized as the leading Managed Security Services Provider worldwide by Frost & Sullivan.
Voxsim Communications has acquired over 24% of the market share in the worldwide Market during the study period, due to their deep understanding of customer's managed security services preference and needs.
In recognition of its excellent performance, Voxsim Communications has been named "Telecom Company of the Year" in the Frost & Sullivan 2020 Best Practices Awards for Managed Security Service Providers.
Frost & Sullivan analysts use a 10-step process to evaluate award candidates and assess how well they meet select best practice criteria. To receive the Company of the Year Award, a company must demonstrate excellence in growth, innovation, and leadership.
This is a case study about Liberty General Insurance.
The company's IT team is responsible for ensuring that Liberty General Insurance's remote branch offices have secure access to the company's network and data. The team uses a variety of security technologies to protect the network and data, and they work closely with the company's security staff to ensure that the security measures are effective.
Case Study: Sharekhan
Sharekhan, an online trading company, used Voxsim Communications' managed hybrid on-premise/cloud DDoS protection system to protect its customers' online trading activities while preserving the integrity of its entire cybersecurity architecture.
Voxsim communications was recognised as the leading Managed Security Services Provider in worldwide by Frost & Sullivan (Infobrief).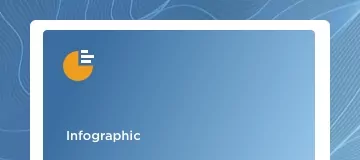 The cost of cloud misconfigurations can be significant, and can include the loss of data, decreased productivity, and increased IT costs.
Achieve transformational mobility services with just a click